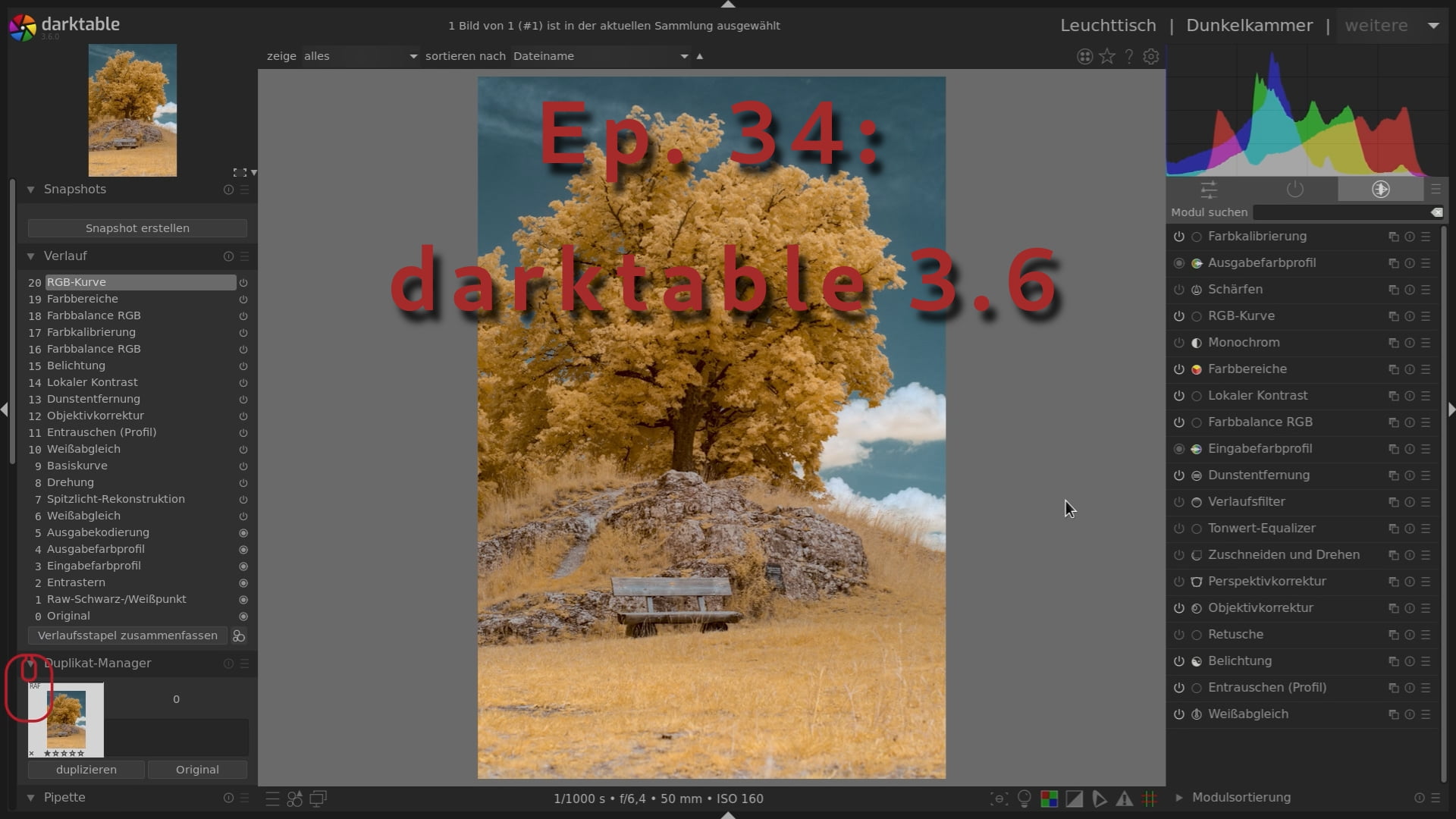 Ep. 34: darktable 3.6 for Infrared Image Editing
The new darktable Version 3.6 is released! Again a great new version with many improvements and features. I introduce the new version with focus on infrared image processing and explain the basic setup.
I am looking forward to your photos that I can edit in the future. Just write me if you have a picture for editing!
On YouTube:
https://www.youtube.com/c/IRreCams
More about darktable:
https://www.darktable.org